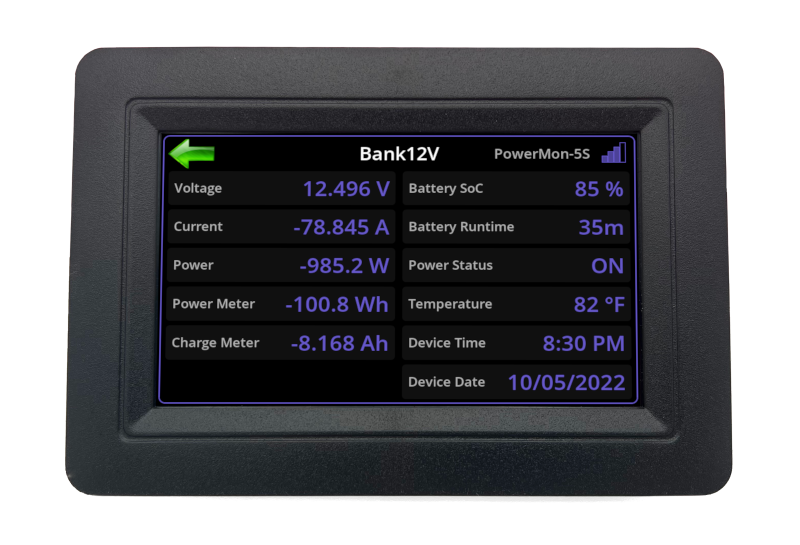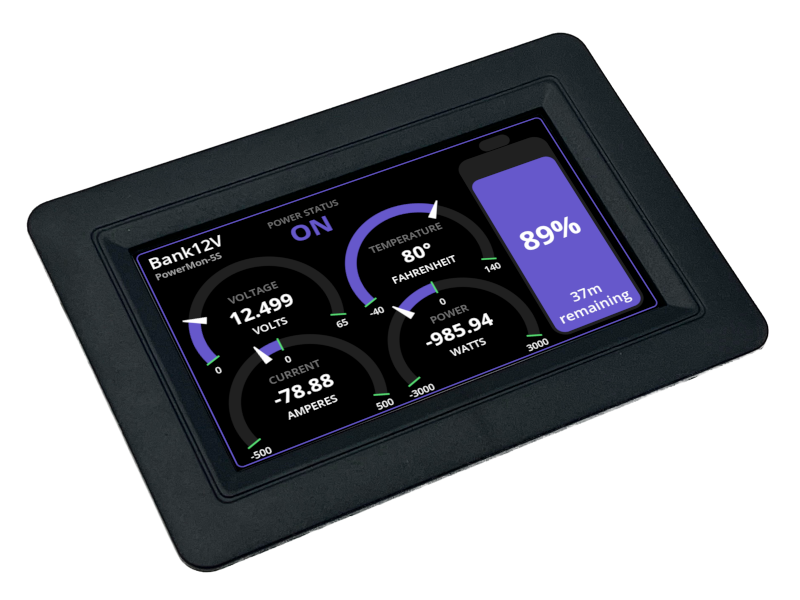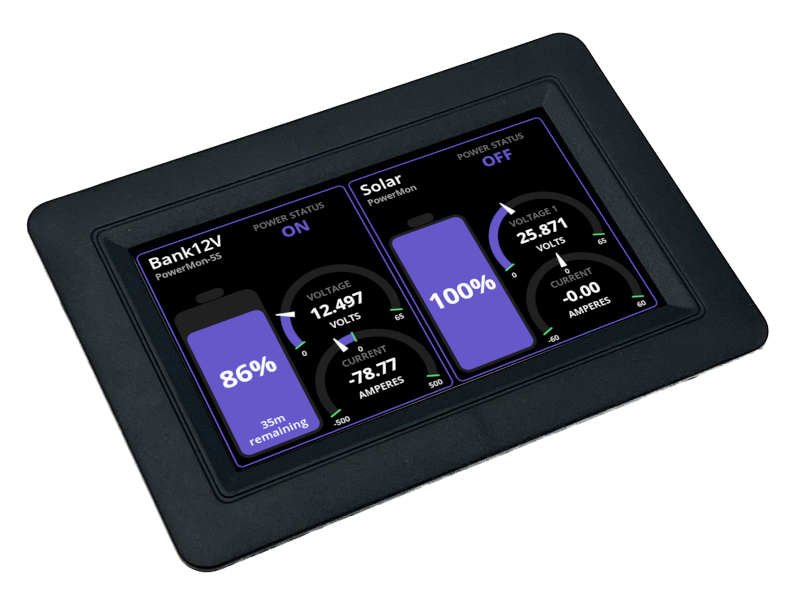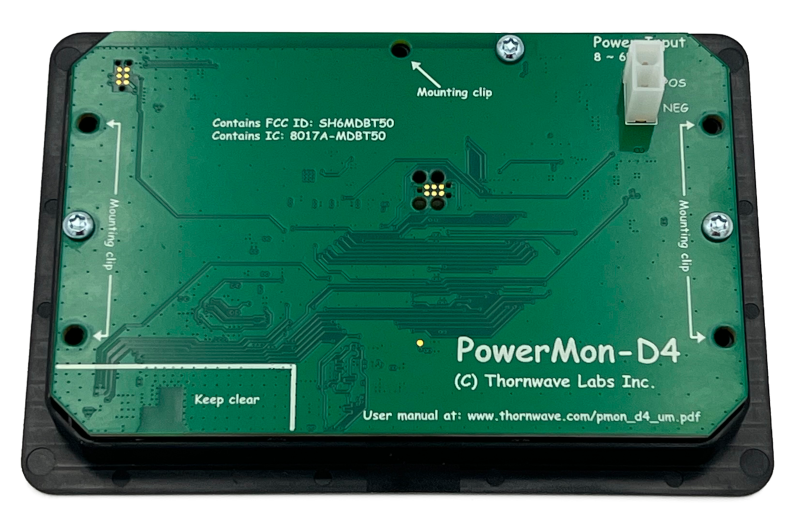 PowerMon-D4 - 4.3" Bluetooth Color Touchscreen Display
PowerMon-D4 is an affordable, low-power, 4.3-inch, color touchscreen display for the PowerMon line of battery monitors / DC power meters. The display can be mounted on any flat surface and has a modern, low-profile look.
The display connects to up to two PowerMon battery monitors via the integrated Bluetooth radio. It can display two PowerMons at the same time. No wiring is required, other than supplying 8V~65V power. Multiple power-saving features are supported, from reducing the screen brightness to completely turning the screen off after a specific time of inactivity. In the lowest power mode, the display consumes only 46mA. A simple tap will bring it back to life. The typical current consumption is only 81mA at 12V. If powered from 48V the power consumption can be as low as 15mA.
The display also has a WiFi network interface which allows it to connect to the Internet for software updates and future-proofs it for many other features to come.
Please read the Product Use Disclaimer & Warranty Policy at the bottom of this page before ordering.
 • Remotely monitor two DC voltages, current, power, energy (Wh), battery charge, (Ah) and temperature

 • Low (6mA) self power draw

 • Easily configurable
Product specification
Give your customers useful information about your products and showcase differences between them.
FAQ
Use this text to share information about your product or shipping policies.
Yes, we ship all over the world. Shipping costs will apply, and will be added at checkout. We run discounts and promotions all year, so stay tuned for exclusive deals.
How long will it take to get my orders?

It depends on where you are. Orders processed here will take 5-7 business days to arrive. Overseas deliveries can take anywhere from 7-16 days. Delivery details will be provided in your confirmation email.
You can contact us through our contact page! We will be happy to assist you.
Our customer support is available Monday to Friday: 8am-8:30pm.
Average answer time: 24h